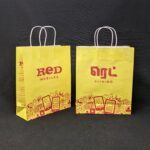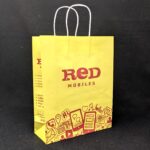 Red and yellow color theme there. The name is Red mobiles in Coimbatore wants their design as attractive with Yellow hues. They've always got Roopac to do it for them! ;et us now start doing paper bags for your mobile stores.
Like these? You might love our collections- Amsa, Mobile Paradise, Thangam and more
🤳 Order now from our website and get more exciting offers!