5 reasons why our bags are best.
Delivering quality products and gaining trust with customers consistently is hard and yes we strive to do with Roopac.
Let's have a quick view of why our bags are best when it comes to "Everything a bag should have".
1. Design that made your clients come back.
Of course, we have a team of designers starving to make the design better than the 'Bestest'. Yes, we have. The uniqueness of (y)our bags lies with design and that's what we are too good at. As a result, we have a few top leading companies dealing with us, to get their bags home. Samples of our design have been added below.
2.Quality that stands test of the time
When it comes to quality, we never compromise. Don't believe us? Try ordering sample products for the price of your theater snack. We highly believe that quality is the foremost factor that converts a company into a brand. The sooner you feel our products in hand, you'll know that the hidden meaning of Roopac is itself quality.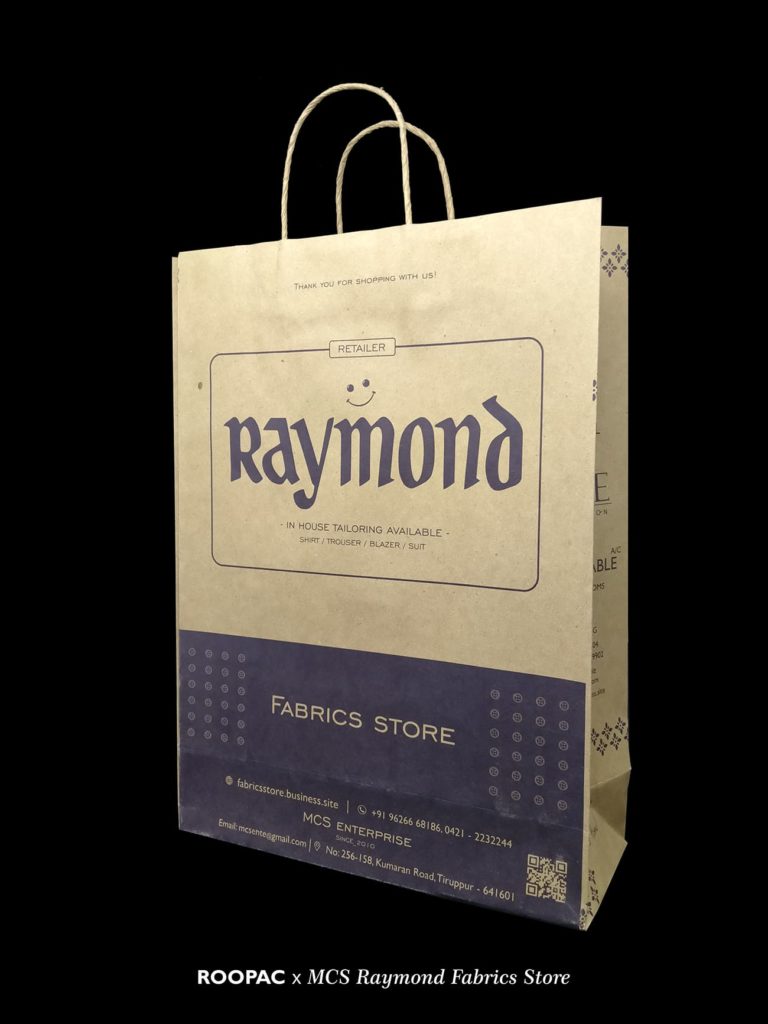 3.Thank us later for not letting you wait for your bags.
The crave to bring your work on time to the table will bring you back to us, we believe – and that's what is happening in Roopac. We never let our customers wait for their bags at any cost, no matter what. We monetize every single process that your bag is going under and take appropriate action to keep things always on track.
4.Large support to small scale business.
The vision is to simply deliver great products, no matter how large or small the business is we support them with everything we got. There are 42.50 million small scale business running all over India (both registered and non-registered). This covers almost 95% of the total business units in India. We support them in their business journey by delivering no-compromise quality bags with great designs.
5.We care about environmental health.
We use 5 trillion plastic bags per year! There is no doubt that we are going to lose our only planet foverever and there will be no trace on existence of Humanity or Earth. Ok Mars is the next step- but can we sustain even there? Wait a minute, we already got a solution. Yes, paper bags! We sweat to bring the best for you and the nature every single day. We are green by and strive not to use any kind of plastics in y(our) bags. Every purchase from us, will eventually make your business one step closer to serenity. Take your first step, order from shop.roopac.com .
Still got doubts, contact us!